Pretty sure my second year of college starts tomorrow.
Say WHAT?!
But we'll skip the part where I go on and on about how fast time flies, how I can't believe I'm already a sophomore, how excited I am to be back at college, how I'm looking forward to seeing what God does in the next year--
Oops I guess I didn't skip that part.
Aaaanyway -- let's see if I can wrap up the happenings of the past few weeks a bit more succinctly... ;)
So, summer in Washington state ended up being really great, and I made lots of memories while my family and I were out there. There was also some serious sister-bonding time (I'm lookin' at you, Dani), which was so great. Lots of laughs, too -- but that's a given with me, right?
Sorry
not sorry
guys, I laugh too much. Get over it and laugh with me. It's good for you.
Tonight, the last day before my self-imposed deadline, I am about to complete my ridiculous 50-movie summer watchlist, with the 1939 classic
Stagecoach
(which looks great I'm psyched). Honestly, I still can't decide if the 50 movies was a good or a bad idea, but regardless, I've had seriously so much fun glutting myself on films over the past three months. ;)
No, but seriously -- I feel
so much
more knowledgeable about filmmaking and films in general, after finally having seen the ultimate classics like
Citizen Kane
and
Gone With the Wind.
It's been great, guys. Not sure if I'll do it again (maybe on a smaller scale), but it was great.
Oh, and if you're at all interested in seeing what films the list comprised of...
here it is
. I must give the disclaimer that not all of them were good, per say -- you can see my ratings on the list there. ;) Sometime in the coming weeks, I plan to do an extensive post concerning all the movies that I DO recommend off the list, which is gonna be way fun.
Let's see, what else has been going on.... oh! Just this week, I helped out with the New Student Seminar (and other events of freshman orientation) at my university, to fulfill the required 20 hours of Christian/community service hours for the semester -- and let me tell you, it was amazing.
We stuffed and handed out tons and tons of bags and brochures and T-shirts to the dear freshmen, helped them find their way around the campus buildings, and I think all 35 of us helpers went home with heatstroke -- BUT, I also think we'd all say that it was totally worth it, just to be able to be a part of welcoming the 4,000ish new students. I know I do, anyway!
So, to wrap up this post, and for my final bit of news from the summer...
Drumroll please.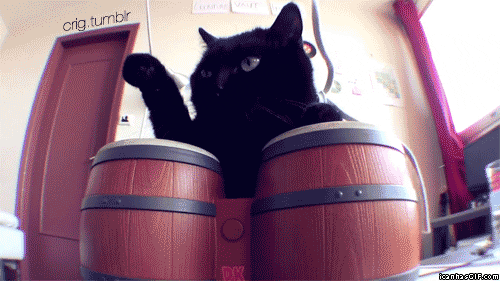 so enthusiastic
A new cosplay is iiiiin the works!!!
can you guess what it's gonna be can you can you
More on that at a later date -- for now, I gotta go pick out my outfit for my second first day of college... ;)